Stainless Steel
Stainless Steel alloys offer resistance to corrosion, staining and rusting while maintaining formability. Stainless steel is also easy to clean and durable and is used in a variety of industries, including consumer products, construction, automotive and transportation.
Diameter: .010" – 1.00"
Learn More About Stainless Steel
Stainless steel is a modern allow that is now widely used after it was discovered to have the high strength, hardness and work-ability of steel with the smooth finish and corrosion resistance of other alloys. Because of the relative low cost of stainless steel and the face that it is totally recyclable, it has become the alloy of choice for many different applications in construction and engineering.
Stainless steel is known for its corrosion resistance. A transparent film of chromium oxide forms on the top layer of stainless steel and protects it from oxidation.
Other Metal Alloys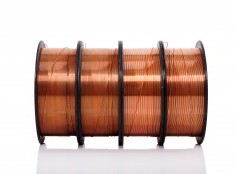 Copper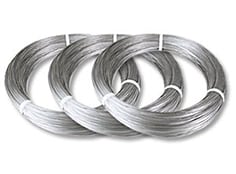 Nickel
Aluminum
Our Products
Cold Heading Wire

Spring Wire

Resistance Wire

Shaped

Forming & EPQ

Rod

Bar